Products & Pipeline
The Market
For Healthier
Molecules
From the forefront of sustainable fashion supply chains to barrier enhancing personal care, we're creating the ingredients for next-generation products. By engineering our Activated Silk™ molecules to market-specific standards, we can create an infinite platform of products to make high-performance consumer products. We're already incorporating our Activated Silk™ biotechnology into products that are making an impact in three major markets.
Sustainable
Chemicals
Product
Activated Silk™ L1 Biofinishing System
Description
The first leather finishing system for all types of leather that uses naturally derived Activated Silk™ biotechnology as an alternative to harmful petrochemicals. It consists of a top coat, base coat and auxiliaries as needed that duplicate or increase the performance, look and feel of your existing leather articles, or help you create new articles.
Applications
Finishes all types of full-grain leather without the use of the most regrettable petrochemicals to make leather more natural.

Reduces reliance on problematic chemicals

Helps build more sustainable supply chains

Increases product performance across key measurements

Is naturally derived, renewably sourced, and cruelty free

Moves towards complete removal of PU and petrochemicals from leather

Enhanced leather finishing performance that is biodegradableUp to 100% reduction in PU
Product
Activated Silk™ Textile Platform Nina
Description
100% naturally-derived, biobased and
biodegradable performance finishing
agents for nylon and polyester
Applications
Wicking
Moisture management
Premium hand feel
Natural
Ingredients

Natural Ingredients
Designed Molecules
Product
Activated Silk™ 33B for skincare
Description
Barrier-supporting cosmetic ingredient
Applications
Skin barrier benefits that rival petrolatum without reliance on fossil fuel-derived ingredients.
Product
Activated Silk™ 27P for skincare
Description
Collagen-supporting
Applications
Collagen-supporting skincare ingredient with increased stability and decreased irritation.
Natural Ingredients
Molecule Platforms
Product
Activated Silk™ Personal Care Platform Rachel
Description
Biosurfactants
Applications
Petrochemical-free soaps
Biomolecules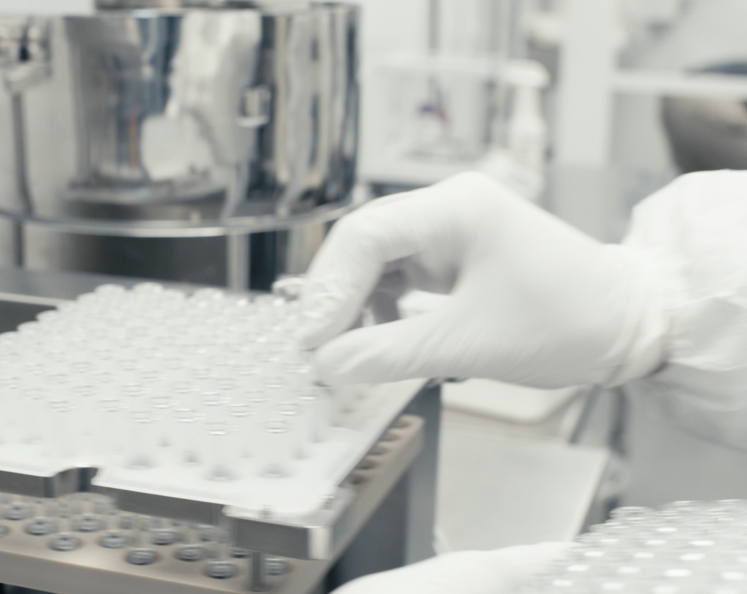 ---
We also supply Activated Silk™ polypeptide solutions to companies pursuing applications within medical aesthetics.
---
AS RESEARCH
PROGRESSES,
and new molecules are discovered, characterized and added to our library, Activated Silk™ biotechnology has forseeable applications within the food science, agriculture, and architectural coatings industries. Essentially, if there is a barrier that requires increased performance and sustainability metrics, it is an area of opportunity for Evolved By Nature.
Have specific
needs for your
products?
We'd love to work with you.