The better-natured
biotech company.
Creating New
Molecules For
A Healthier Future
We believe the next generation of products should advance the health of people and the planet.
With new molecules bioharvested from natural renewable resources, we create innovative ingredients that bring the products we love and rely on to the next level of performance, sustainability and better health for all.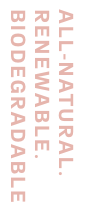 Why we need new molecules
Making A
Better Way
To Make Stuff
From medical therapeutics to clean skincare to textiles that are healthier for all.
We can't rely on yesterday's technology
to create today's healthy, innovative and
sustainable products. So…
We're Creating
Brand-New
High-Performance
Molecules

that already help:
Expand the boundaries of biomedicine
Reduce reliance on problematic chemicals
Vastly increase product performance potential
Build sustainable supply chains
Take us beyond the limits of petrochemistry
Our Molecule Platform
Activated SilkTM
Biotechnology.
An Infinite Ability To
Protect + Enhance
Surfaces. Better human health. That was the initial focus of Activated Silk™ biotechnology, the molecule platform we create from natural silk protein.
Activated Silk™ has a nearly limitless ability to protect and enhance the barrier function of almost anything with a surface. In the world of therapeutics, we're already unlocking its vast potential to create regenerative medicine biomolecules that will help heal the human eye, treat rare skin conditions, develop orphan-disease drugs and far more.
As we develop our therapeutic pipeline, we're already using Activated Silk™ for healthy, eco-focused innovations in countless other industries, from fashion to agriculture and beyond.
An Evolution
In Progress
As we advance biomedical applications to make the world healthier in the near future, we're also discovering countless ways to make it healthier right now.

Click to expand
Biomolecules
Dermatology
Urogynecology
Ophthamology
Sustainable Chemicals
Textiles
Architectural coatings
Natural Ingredients
Personal & home care
Agriculture
Food science
Exploration
Research
Development
In Market
Our Mission
Replacing
Two Million
Metric Tons
Of Questionable
Chemistry.
We believe in building a more bioharmonious relationship between people, the things they love and the world we live in. 2 Million And Change is our mission, along with industry partners, to create a healthier planet.
Harmful chemicals have worked their way into just about everything we touch, wear, clean with, play with, put on our skin, sit on, and so on.
They're causing harm to us and to the planet our kids will inherit.
Modern life doesn't need all this problem chemistry. One day, we'll wonder why we used it at all.
Right Now
Activated SilkTM
Biotechnology
Has the Ability
1,056,000
Metric Tons of
SLS/SLES
in personal care
560,000
Metric Tons of
Acrylic Acid
in personal care
1,000
Metric Tons of
Polyethylene
used for fashion
150,000
Metric Tons of
Polyurethane
used for fashion
2,950
Metric Tons of
Silicone
for personal care and fashion
Advancing this mission also contributes to these United Nations Sustainable Development Goals:
Learn more about the United Nations SDGs for a better and more sustainable future for all.
This silkworm-based coating is a replacement for the toxic chemicals on our clothes.

How silk can replace artificial ingredients in skin care and clothing.

Boston startup puts a new spin on silk, replacing petrochemicals in skincare and clothing.